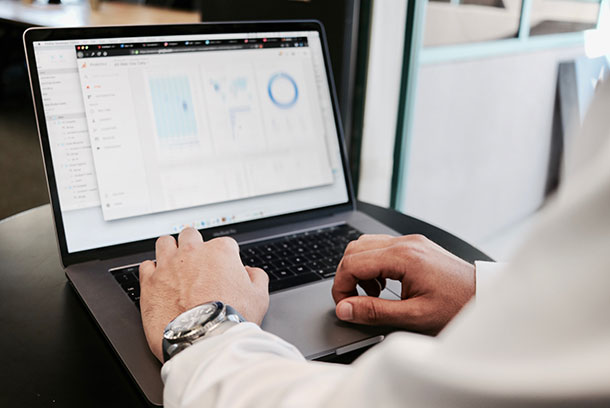 Turning 3rd-party Data into a Competitive Advantage 
Published 23rd Feb 2022
Back to blog
By Narahara Chari Dingari, Ph.D., Kevin Sheetz and Don Chapman
Solving any analytical problem requires the right data. In fact, data is such an important asset for many organizations that it arguably deserves its own row on the balance sheet. Many organizations have made significant advances in collecting, utilizing, and monetizing data from their own activities, but very few have ventured beyond their four walls to seek out data that can transform their results. A robust external data acquisition strategy can help solve complex problems more effectively and with greater speed and ultimately become a competitive advantage. Organizations that stay abreast of the expanding external data ecosystem and successfully integrate a broad spectrum of quality external data into their operations can outperform other companies by unlocking growth, productivity, and risk management improvements. But with thousands of unique data sources on the market, many companies struggle with where to get started.  
How should your organization find, acquire, understand, and leverage new alternative data assets?
Step #1 – Commit the Resources
It is critical that organizations of all sizes have a dedicated team or at least one individual whose sole job is understanding the external marketplace and working with the business to identify and monetize the optimal data assets.  Given the complexity of available and everchanging datasets, your organization would benefit from a dedicated resource or resources that understands the landscape and can effectively determine which data assets have value for your business and thus warrant organizational time and energy.
Step #2 – Lead with the Business…not the Data
Once this individual or team is in place, it is tempting to operate as a data R&D shop and focus on exploring the newest and sexiest data sources.  Do not let this happen in your organization!  Your data team needs to embed itself into your business/businesses, deeply understand their most pressing problems, and drive its data exploration from a business need perspective.  As your organization becomes more data-driven, prioritization will also be critical.  Best-in-class enterprise teams implement a rigorous, but quick process for each data evaluation that clearly defines the problem statement and success criteria and develops a high-level ROI projection.  Third-party data such as mobile footprints, marketing, business, financial and econometric attributes could improve analytical insights and directly influence business outcomes. 
Step #3 – Build the Right Infrastructure
Once you begin sourcing third-party data, it is critical that your organization build the capabilities to clean, transform, and configure data pipelines for consumption. As part of this process, many companies look to enterprise evaluated technologies such as export, API, and connection capabilities with storage such as AWS S3, Snowflake, Google Big Query, Databricks, Salesforce, etc., to ensure broad access to third-party data.  Data refresh frequency must be guided by each specific business problem and its required feature signals. Deployed machine learning model performance or drift should also be continuously monitored to observe changes in third-party data quality. Finally, external data must be thoroughly evaluated to ensure compliance and mitigate risk. For smaller organizations, it's leveraging the capabilities of data providers can reduce the amount of infrastructure build required to take advantage of third-party data. 
Step #4 – Develop a Clear Methodology for Data Assessment  
It is crucial to understand how each potential external data source delivers on quality, coverage, latency, and risk. One key area is quality which depends on data accuracy.  When it comes to accuracy, not all data sources are built alike.  For example, commonly used survey-based data sources have proven to be a highly inaccurate source of income as low-income households tend to overstate and higher-income houses tend to understate their incomes.  While survey data can have directional value, data from ground truth sources tends to be much more accurate and better at delivering accurate insights and answers to business problems. When evaluating data vendors, it's important to understand the source of their data; the old adage of "garbage in, garbage out" should always stay top-of-mind. 
Step #5 – Start with this Foundational Data Asset Type
While many unique and interesting data sources are available, econometric data is a foundational element that can deliver value in many industries, particularly financial services.   Third-party econometric data can help companies improve predictive analytics in areas ranging from marketing (prospecting, cross-sell, retention) and risk management (loan default and fraud). Powerlytics is one key source of ground truth econometric data.  With deep financial data from government sources on over 200M adults and 30M businesses, we help clients in Banking, Insurance, and Wealth & Asset Management gain deeper insights, accelerate profitable innovation, and power significant gains in predictive modeling. We helped an insurance client improve product cross-sell by providing a 72% higher capture rate of customers who own a single product with 78% more confidence. Some of our data signals including engineered features such as econometrics health scores, historical 3-year, 5-year changes in business income, and household income played a key role in these results.  An alternative lender client harnessed our wealth income, taxable interest, along with other engineered features to gain a 15% higher capture rate with 17% more confidence in identifying and mitigating default risk. 
Improvement with Powerlytics Data

Cross-Sell Score

Propensity to Default

Capture Rate in top 30%

72%

15%

Confidence in Result 

78%

17%
While embarking on an external data acquisition strategy requires resources, investment, and dedication, strength in this area will play a significant role in determining the winners in many industries.  
Visit www.powerlytics.com for more information.
Authors
Narahara Chari Dingari, Ph.D, Chief Data Officer, Powerlytics
Kevin Sheetz, CEO, Powerlytics
Don Chapman, Head of Strategic Partnerships, Powerlytics 
Read next