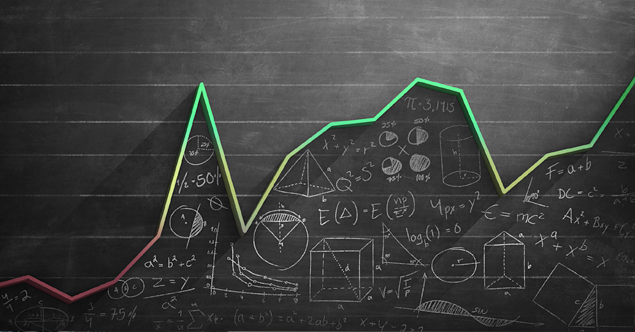 Licensing Agreements with PolicyMap and (RE)meter Illustrate the Versatility and Veracity of Our Market Intelligence Platform
Published 21st Dec 2014
Back to blog
When we set out to create Powerlytics, we believed we could create a market intelligence tool with applications ranging from risk and compliance to market growth and research and analysis. I am proud to say that the signing of a number of strategic licensing agreements is proving our hypothesis right.
Take, for instance, PolicyMap, an online data and mapping tool that enables government, commercial, non-profit and academic institutions to access data about communities and markets, has other ideas on how to best leverage our market intelligence platform. PolicyMap is a fully web-based Geographic Information System and mapping company that offers users a fast and efficient tool to capture data in visually powerful ways through custom demographic maps, tables, reports and analysis tools. A variety of organizations use PolicyMap for market studies, business planning, site selection, grant applications and impact analysis. Among its over 15,000 indicators, available data includes demographics, home sale statistics, health data, mortgage trends, school performance scores and labor data, like unemployment, crime statistics and city crime rates.
Although PolicyMap already manages an exhaustive dataset, we were able to enhance their offering with detailed consumer financial data at the zip code level, the kind of granularity to which they had aspired. As a result, PolicyMap can now pull over 100 new variables from Powerlytics' database that improve the ability of clients to, among other applications, evaluate market characteristics. This agreement illustrates how our data is an ideal complement to databases that want to improve the depth and breadth of their consumer financial and demographic information to help companies fine tune their marketing strategy.
(RE)meter, founded by Chicago commercial real estate veterans Scott Openlander and Jack Buck, is creating the new standard in the lease underwriting process. Their goal is to help commercial real estate owners and operators better manage the risk inherent in signing a tenant to a long-term lease in one of their buidlings.
(RE)meter chose the Powerlytics market intelligence platform over a number of competing products to provide an important data feed for its innovative new risk analysis software. (RE)meter will utilize Powerlytics' proprietary market intelligence as a key input to their risk reports on prospective tenants for owners and operators of commercial real estate.
With our proprietary market intelligence feeding their analytics engine, (RE)meter can offer their customers an almost instantaneous benchmark on which to build a personalized risk profile of the prospective tenant. This both improves the accuracy and speeds the process by which commercial real estate owners and operators can negotiate prospectively high-value, long-term commercial real estate leases.
As the initial step in a three-step process, utilizing the Powerlytics market intelligence platform, (RE)meter can generate the tenant benchmark report portion of the tenant personalized risk profile based solely on the location of the property and the type of industry in which the tenant operates.
As a commercial real estate veteran who has worked in the leasing business for over 20 years, Scott says a key input to the success of their tool is the market intelligence that is fed into their system, and after the "bake off" they conducted, they were convinced that only Powerlytics could provide them with the data at the level of accuracy they demanded.
Unlike survey-based data, which is often subjective, inaccurate and inconsistent, Powerlytics is the first and only market intelligence platform to access the entire universe of U.S. business and consumer financial data and transform it into actionable insights. Powerlytics' data is complete and objective because it draws from government filings and publicly available databases that track actual consumer income and spending, as well as business sales and profitability, down to the line item of household and business financial statements.
As these licensing agreements clearly illustrate, the many years of hard work and attention to detail that went into developing the Powerlytics market intelligence platform has opened an extremely large market opportunity across many industries and disciplines. Check back often for further updates on new agreements and ways in which sophisticated organizations are using our tools to grow their businesses.
Read next
Published 18th Dec 2014
Archived
Big Data Names America's Most Generous Industries
The season of giving is upon us.  And, America is known to be among the most charitable nations in the world.  But, what about our nation's companies, are they equally magnanimous? At...
Read Article